Leela Facilitator program
Support awakening for all
with a quiet mind and an open heart
Welcome to our 2-year 350-hour core facilitator certification program for those who feel called to awaken to their true nature and skillfully support others. Embody and confidently share the True Friend Method ™ - our transformative combination of therapeutic skills, self-inquiry and silence. Our program is accredited by the American Council of Hypnotist Examiners (ACHE).
Prerequisites: None
During this program you will
See through your egoic structure and taste your True Nature

Embody a silent mind and an open heart with  the trauma-informed skillful means to support others

Be fully equipped to serve the healing and awakening of the world one heart at a time

Upon successful completion of the 2 years, you will have the possibility to apply for a Leela Facilitator Certification.  You can additionally apply to be certified as ACHE Clinical Hypnotherapist.
Price: $3500 or a payment plan of $310/month
Price: $4250 or a payment plan of $375/month
Let both the client and therapist wake up
Are you ready to end the cycle of personal suffering and directly realise your true nature?Do you feel called to support others with humility and dignity? We are here to help you turn inward and face everything with clarity and insight.
"Let both the client and therapist wake up." With these words, Eli's Teacher Papaji sent him back into the world and asked him to share the gift of awakening, one heart at a time. The Leela Facilitator Program is the fulfillment of this message, combining Papaji's direct transmission of silence and Eli's decades of therapeutic mastery - a form of therapy beyond therapy. 
The Leela Facilitator Program is a 2-year certification training for those who feel called to dive into the depths of self-discovery, to awaken to their true radiant nature and to support others. This program is heart-based and entirely experiential - it uniquely marries trauma-informed therapeutic approaches for healing and ego strengthening, with self-inquiry for ending egoic identity.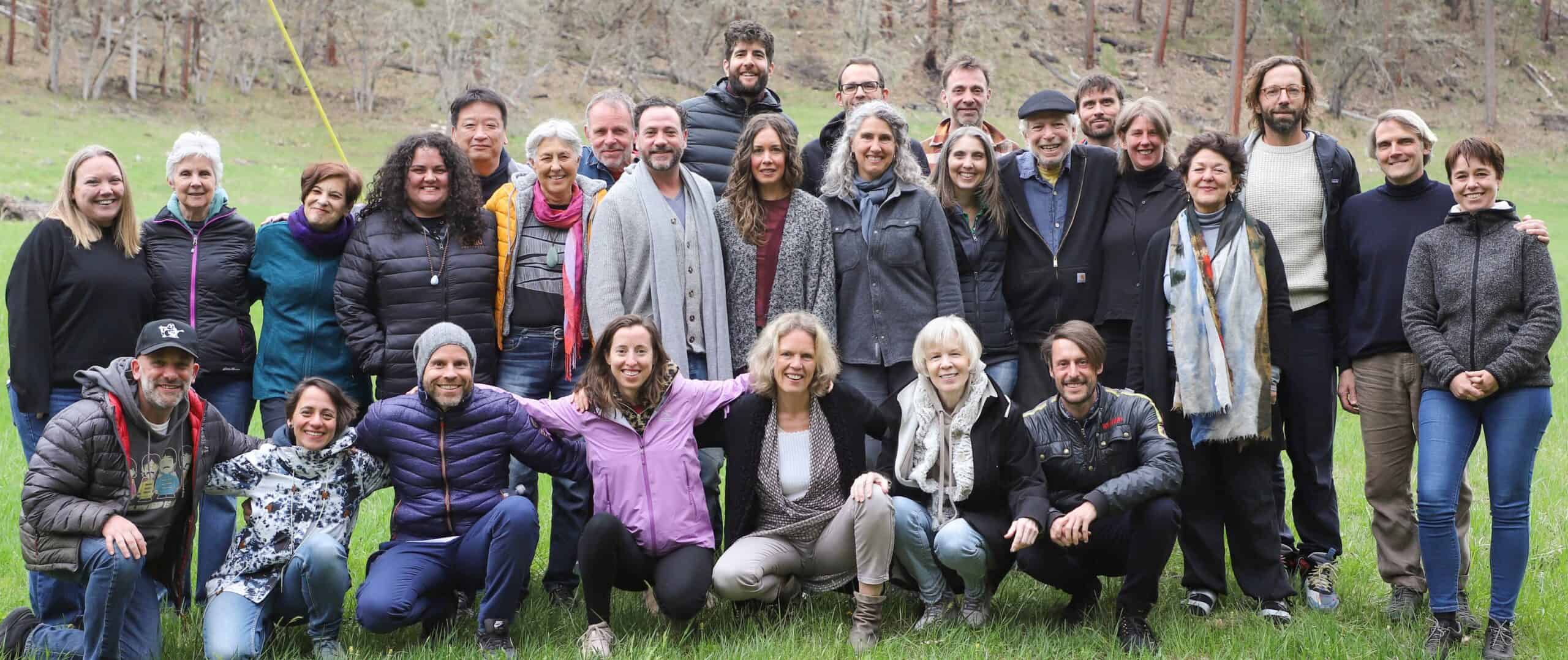 In this powerful and intimate container, you will master the True Friend Method™ 
Embody being a True Friend - meet yourself and the world with a silent mind and an open heart, in deep rapport, not taking anything personally
Discern between ego and essence - discover our revolutionary map of the ego based on the Enneagram of Liberation. See through all the layers of mistaken identity and experience the depth of your essence
From this ground, learn the skillful therapeutic and transpersonal means to support others to heal, wake up and be free from suffering.
The Leea School's decades of therapeutic mastery include work with expanded states of consciousness, compassionate inquiry and hypnotherapeutic methods.
This program is for you if you...
Have explored different healing modalities, sacred substances, spiritual paths, but some residual suffering remains unresolved

Already have a private therapy, coaching, teaching or healing practice and would like to take your own service to a deeper level

Hear the call to discover your True Nature, deeper than your personal identity

Are willing to look at your fixated beliefs and heal the wounds at their core 

Feel called to support others in their healing and self-realization with a quiet mind and an open heart.
First and foremost, being True Friend to yourself, you will discover the difference between the stillness of the heart and the habitual and conditioned movements of the mind. Then, you have a choice - to stay true to your heart and let it live your life in harmony and fulfillment or to follow the insatiable and, up to now largely unconscious, desires and aversions of the mind.
Year 1: Leela Depth Immersion
Year 2: MASTERING the true friend method
The True Friend Method (TFM)™
All our work is grounded in the principle of being a True Friend, which means meeting ourselves and the world with a quiet mind, an open heart, and not taking anything personally. The skillful means to support healing and self-discovery in our clients arise from this solid and transformative ground. Learn more...
Free 3-part Introduction to the True Friend Method
Eli Jaxon-Bear and the Leela School Teachers present the foundation of the True Friend Method in this free 3-part course -  a glimpse into the possibility of a happy, free and fulfilled life.
Still unsure that this program is for you? Get in touch.