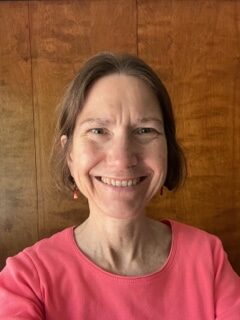 Ann Bendinger DeMonte
What does it mean to be fully alive? What does "living your best life" mean to you?
Yes, I have a story and a history that has a beginning, a middle and an end. Many paths have led to a myriad of teachers, infinite teachings and practices. Each just right for that moment. Every step leading to a deeper inquiry of the truth. Meeting Gangaji opened doors to meeting myself more intimately. Life blossomed. Seeing life in a different way. Life opened to possibilities. The Leela School inspired a discovery. Peeling back the layers of story to find that which never comes and goes. "That" which all arises. I call "That" Love. This discovery, a gift.
I am here to guide and witness others in self inquiry in discovering the truth.
If inspired to meet in person or via Zoom, you may contact me through e-mail at sunspring@comcast.net.
Location
Corvallis, Benton County, Oregon, United States