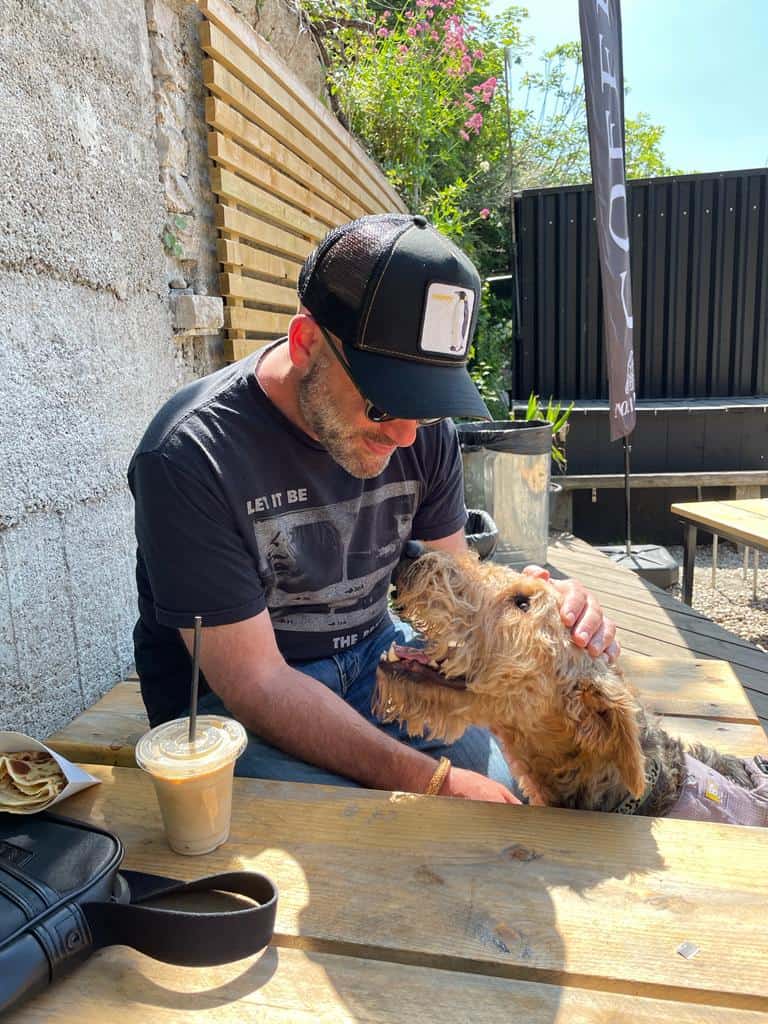 John M. Grant
Hi!
My name is John and I live in the north of England, close to the beautiful Yorkshire Dales with my best friend Rita, my Airedale Terrier.
I am a lawyer by training and am more than well acquainted with the considerable stresses which this modern life places on each one of us.
Ten years ago, I don't think I had heard of spirituality and certainly had no idea what it was or how it might come to shape my experience of life.
I certainly never dreamt of being a clinical hypnotherapist.
But one of the most valuable things I have learned on my journey is that we never know what life has in store for us – and we can either fight that or accept it.
These are very easy words to say but, on many occasions, far more difficult to embody on a consistent basis.
I have been a life coach for the last five years or so and now mix coaching with spiritual teaching and hypnotherapy.
To be of service is more fulfilling than any activity I have ever undertaken, and I am beyond grateful that life has taken me down this path.
It would be an honour if I can facilitate in any way someone to change their experience of life for the better, to experience and appreciate themselves for who they genuinely are.
Life is a gift and a mystery – let us explore together and see what diamonds may be hidden within each and every one of us.
For appointments and more info please email me: john@tangerinesky.org
For further information and details of courses and other offerings please head to: www.tangerinesky.org
Location
Leeds, West Yorkshire, England, LS16 5JD, United Kingdom