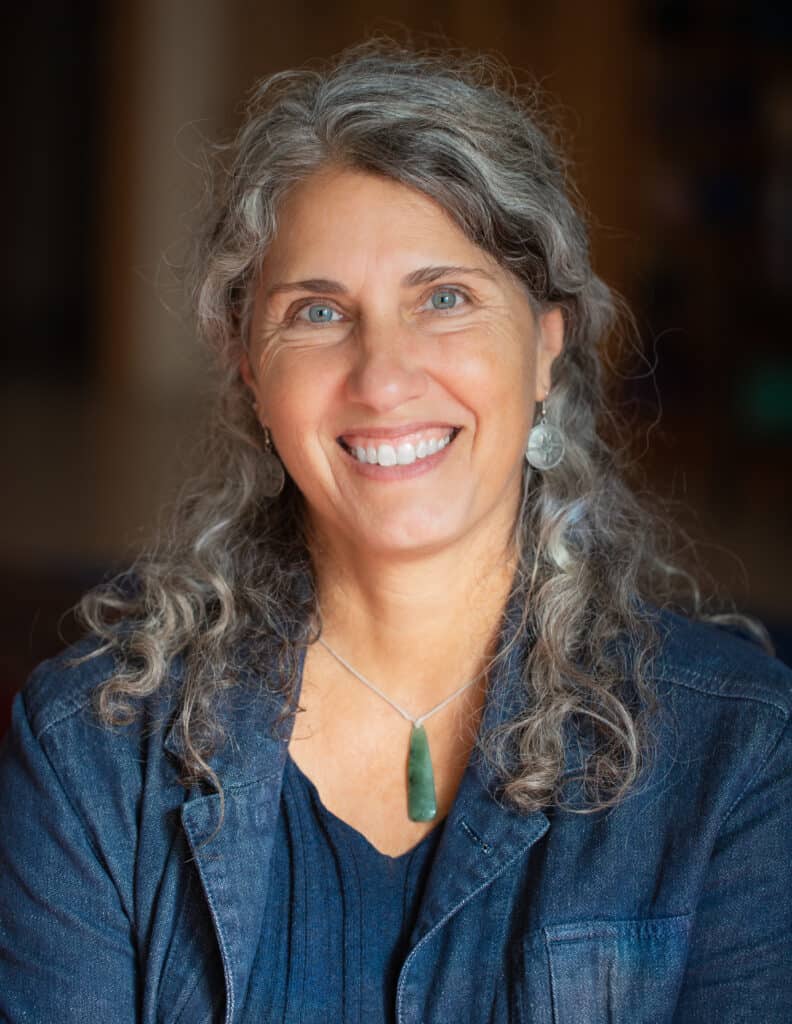 Lisa Schumacher
Lisa met Eli Jaxon-Bear In 1999 and in 2002, she enrolled in the Leela Foundation's 3- year program. She then completed training in the Leela School, earning her certification as a Leela Therapist, Mentor and Teacher. She has been trained in Clinical Hypnotherapy, Neurolinguistics, and the Enneagram of Character Fixation in the numerous and ongoing courses she has attended with Eli.
She has co–taught the Enneagram with Eli and is a teacher in the Leela Foundation Professional Retreats and Advanced Enneagram courses in the US and Europe.
Lisa operates a private practice as a Leela therapist and clinical hypnotherapist out of Ashland Oregon. She offers spiritual retreats in the US, Canada, Australia, New Zealand and Europe in support of staying true and discovering for yourself the source of true fulfillment, as was shown to her by her teachers, Gangaji and Eli.
Location
Ashland, Jackson County, Oregon, United States